BOB SMITH VOLVO AT HOME SALES DELIVERY


---
WORK OUT YOUR DEAL ONLINE OR OVER THE PHONE SO YOU DON'T HAVE TO STEP FOOT INTO THE DEALERSHIP.
 
While our service department remains open, our sales department is closed to the public.  Our sales managers are working remotely to assist customers to determine their next vehicle.
 
We know many of us are stuck at home right now and cannot visit the dealership.
 
Our sales managers are working remotely to assist our customers
 
We can work out your next lease or loan agreement over the phone and have everything ready for when the current stay in place order is lifted and you can take delivery of your new Volvo.
 
For those of you who are first responders and those of you who are deemed "essential workers." We thank you for your service and we have options to help if your current vehicle is not up to the challenge. We will happily go through all your options which can include, replacing your current vehicle so you can perform your essential services remotely and in observance of CDC and local health department social distancing orders.
---
STEP 1:
Choose the Perfect Vehicle.
Shop by model, features or even payment to find the vehicle(s) you are interested in. 
START SHOPPING!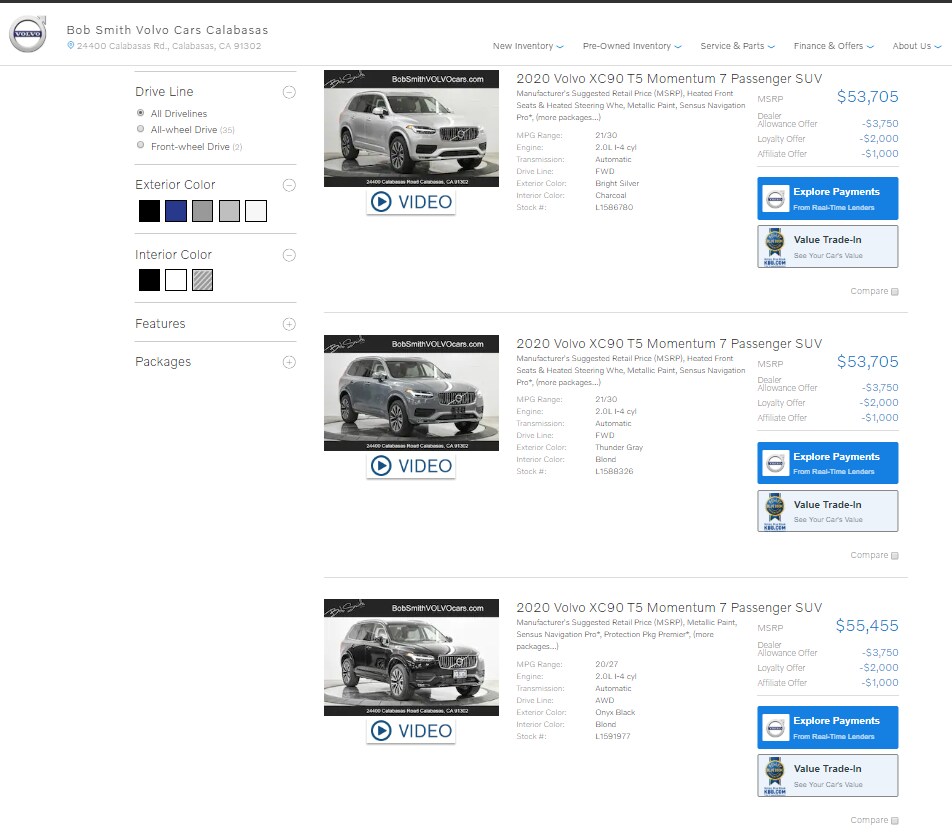 STEP 2:
Unlock Price.
Unlock Price, See Payments & Incentives.When you find a vehicle you're interested in, click Buy From Home to unlock your price and see payments and incentives available for that specific vehicle. 

OR if you already made an account click the car icon, located in the bottom right hand corner of your screen.  Then, log-in by entering your phone number and see a list of last viewed vehicles and orders you started.
START SHOPPING!

STEP 3:
Pricing & Payments.
Change the down payment, credit score, & your zip code to check what additional discounts and specials that are available.  To unlock your personalized payment, just enter your name, phone number, and email address!
START SHOPPING!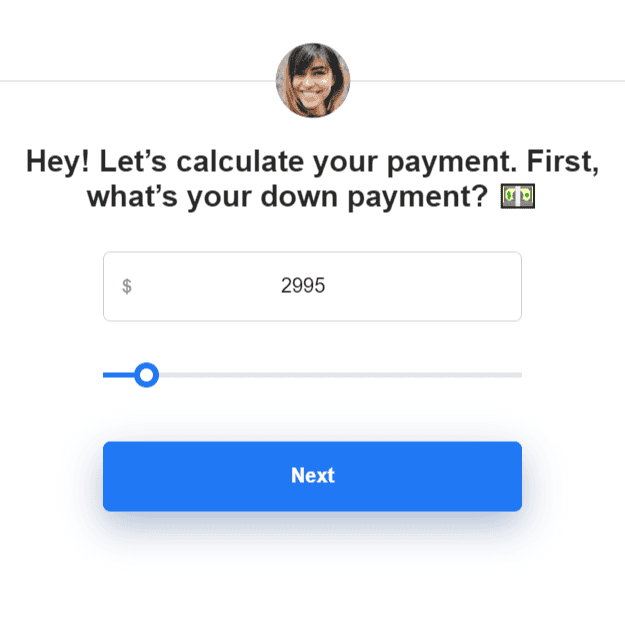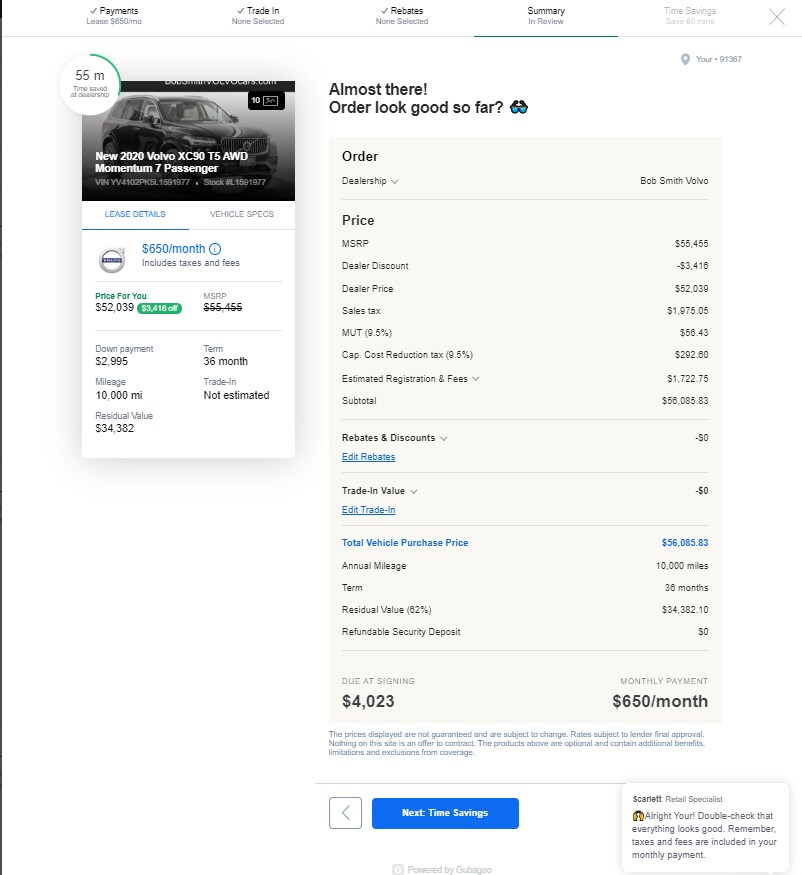 STEP 4:
Confirm The Deal, Take the Next Step.
Confirm your lease or finance options, value your trade, choose any rebates available to you, and complete your order! Then, come to the store, or have it delivered. It's completely up to you.
START SHOPPING!
---
WORK OUT YOUR NEXT VEHICLE PAYMENT ONLINE 24/7 THROUGH OUR ONLINE CHAT SERVICE.
 
Our online agents will be able to assist you to determine the best lease or finance options available to fit your needs.
 
Will automatically offer market pricing to help reduce the negotiation process of buying your next vehicle.
 
Upfront display of OEM offers and incentives for your selected vehicle.
 
Upfront display of value added services for you to select the vehicle protection options that best fit your needs.
 
Forms printed and ready for you to sign in home or at location of your choosing.*California currently still requires a wet signature on certain DMV Documents which facilitates the need to have documents signed in person by all parties.
---
FAQs:
DELIVERY:
How do I take delivery up my Volvo?
Our Delivery Team has the following delivery options:
1) A Representative will drive your new Volvo to the address of your choosing (residential or commercial), where you will sign your paperwork and receive a brief car introduction that will cover the basics of operating your new Volvo
2) For customers outside Los Angeles we have the options to have your Volvo delivered by a 3rd party carrier at your convenience to the address of your choosing (residential or commercial). Payment in full is required before the car will ship, and a window for delivery will then be provided. Carrier Direct is an additional charge and is limited to customers with addresses in the continental United States. 
3)
 Over Seas European Delivery. Contact for details and costs, but this is a great way to take delivery of your next Volvo and also explore. Click Here for more info