Bob Smith Volvo Cars is excited to participate in the Costco Auto Program and meets all of Costco's strict requirements for ensuring member value, a streamlined experience and superior member satisfaction. Here's how the program works:
A little about the Costco Auto Program 
Going back to  all the way to 1989, the Costco Auto Program has since become a respected leader as an automotive industry partner and consistently ranks as one of the customer most preferred ways to buy a new car. In the last few years, over 1 million Costco members have purchased a New vehicle through this Program all across the United States. 
Costco Auto Program mission is simple: Offer Costco members a great vehicle-buying experience; easily translating into multiple member benefits:
A low, prearranged price that provides value.
An easy, hassle-free experience with hand-selected dealerships nationwide.
Dealers that understand our program with specially trained and certified Authorized Contacts to assist Costco members.
Member Advocates who are available seven days a week to answer questions, work with the dealership on the member's behalf, verify pricing and even review purchase contracts - all to ensure we meet the member's expectations in regards to service and value.
The Costco Auto Program understands that value is defined by more than a great price; it is our commitment to providing an exceptional buying experience and the level of member support offered by our staff that sets us apart. Costco members who used the program gave us the highest ratings for service, value, experience and courteous dealership contacts - among others.
Review Member Testimonials to see what Costco members are saying about their experience.
Take a closer look at what we do with a "Behind the Scenes" peek.
Locate & Contact
To begin, click 'Vehicle Research' to conveniently and easily search new makes and models, compare specs and features and view photos. You can even research manufacturer incentives and rates but clicking the "Explore Payments Button".
Select any new vehicle from Bob Smith Volvo inventory. Shortly after submitting your request, one of our Authorized Costco Dealer Reps will follow-up to schedule an appointment at the dealership, or a virtual meeting online. We will also provide you with the Authorized Contact's information, should you prefer to connect with them at your convenience.
Visit us in store or online
Meet with one of our Costco Authorized Dealer Contact and have them help you select a new vehicle. View the special Costco Member-Only Price Sheet which shows your exclusive prearranged price on the vehicle you selected.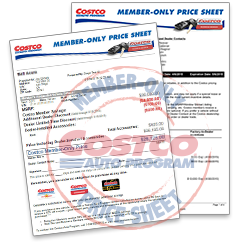 Costco Members
What Our Customers Say
No Reviews are available at this time. Please check back later.