A Poised and Sophisticated Design
The Volvo V60 provides stunning looks as well as a functional wagon design. You will see a striking front grille at first glance that will lean you towards what it is to come inside. The vehicle has long side windows, and the exterior has elegant and vibrant LED headlights. Inside of the wagon, there is plenty of space for passengers and for fitting cargo. Innovative technology will also surround you while relishing in the versatility that the Volvo V60 provides.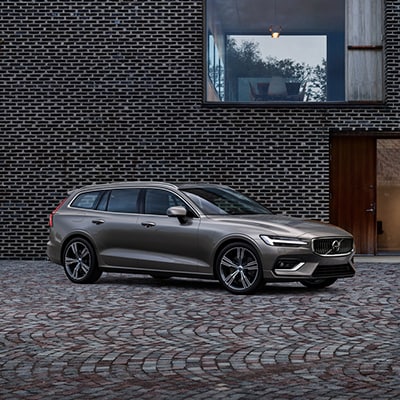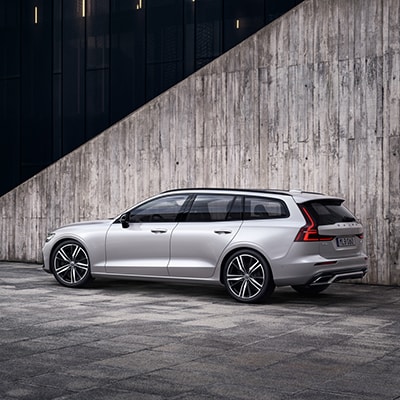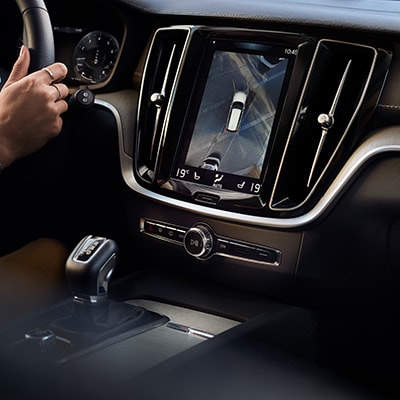 ---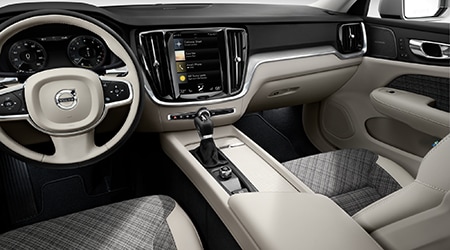 Step Inside to Meet Luxury

Seating is aplenty with seats for five; and you will have access to the storage you need with the split-folding rear backrest. Once you step in, the 9-inch Sensus Touchscreen has a vibrant display that offers extraordinary graphics and a responsive touch. You will also feel in control of your ventures with the 12.3-inch Digital Driver Display that can give you confidence. And your commutes will have an airy and freeing component with the standard panoramic moonroof.
---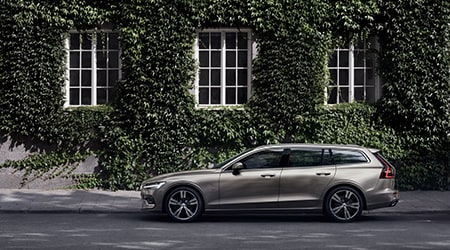 A Comfortable Ride Whether Long or Short

No matter if it is an errand around town or you and your loved ones are packing up for a long-distance vacation getaway, the Volvo V60 makes it accommodating and comfortable. From the striking Scandinavian design to the enjoyable drive from the dynamic handling and supportive features, you will be able to hop into your wagon and travel without worrying about how long until you get to your end location.
---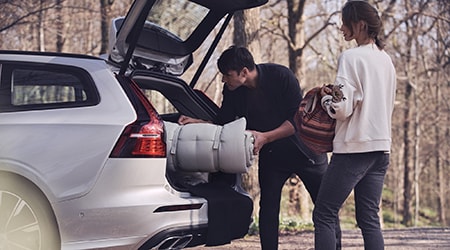 An Adventurous and Lean Performance

Do you want to take in a spirited drive with a vehicle that offers power that ranges from 250 Horsepower to 316 Horsepower? Command your future journeys with the 2019 Volvo V60 and its available All-Wheel Drive. And with a lightweight construction, the handling of the wagon is sharp and agile. There are also various Drive Modes available that can enhance your experience while on the road. What else? The offered Four-C active chassis system can conform to your driving needs.
---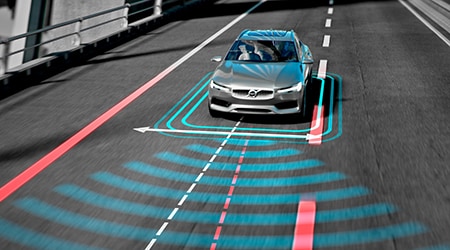 Safety and Security is a Standard

The craftsmanship is not only exquisite but with sturdiness at the forefront with ultra high-strength boron steel. You can drive knowing that your vehicle is on your side. For instance, staying in the lane you are cruising in with assurance is easy from with the Pilot Assist. The Volvo V60 makes traveling fun with peace of mind.
View New 2019 V60 Inventory